Vancouver is one of the world's most beautiful, safe and walkable cities. The downtown core is a visual masterpiece with oceanfront pathways, old-growth forest, sandy beachfront and sweeping views of snow-capped mountains. The culinary scene? To-die-for. Oh, and the shopping is just as good.
It's easy to spend a week exploring Vancouver's world-class sights and attractions. But don't worry if you only have a weekend to spare. We're sharing our top highlights, and there's plenty of time to experience the best of Vancouver in only 48 hours.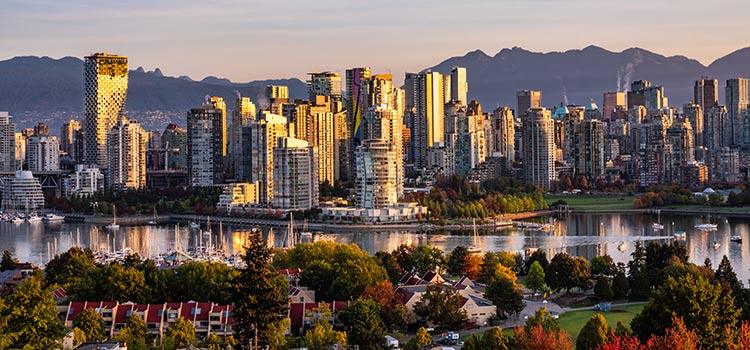 Your First 24 Hours in Vancouver
Stay in the city. The downtown core has a variety of accommodation choices that range from backpack and budget to five-star luxury. Select a property near one of the Canada Line stations for easy access. Executive Hotel Le Soleil on Hornby, the EXchange at Pender and Howe as well as the Fairmont Pacific Rim near Canada Place are all great options. Swing by your hotel and leave your bags with the bell desk if your room isn't ready.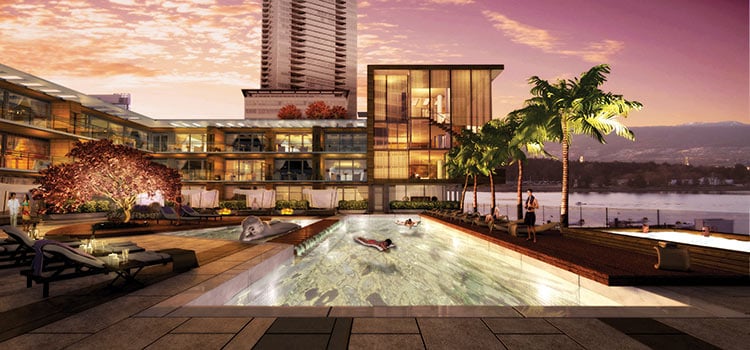 Stretch your legs. A little exercise will help combat jetlag and get your circulation flowing post-flight. Stanley Park is the city's crown jewel, and the 9 km (5.6 mi) paved Seawall that loops it is a beauty. Biking is the most efficient mode for conquering the entire route. You'll find various rental shops in Coal Harbour, Yaletown and English Bay.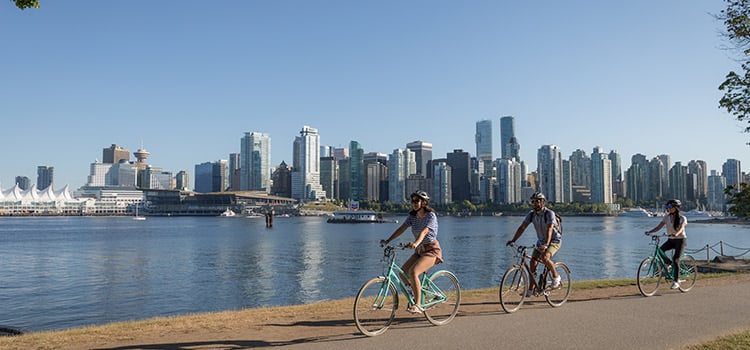 Stop for lunch. It takes about an hour to bike around Stanley Park, but add in extra time to stop for lunch and explore the various sights. The Teahouse Restaurant is a Vancouver staple, and a popular spot for summer weddings. Make a reservation in advance and enjoy lunch with a view. The weekend brunch here is also fabulous, and the crab cake benny is delicious.
See the sights. Within Stanley Park, you'll find multiple beaches, a water park and outdoor pool. Lost Lagoon is a hallmark sight, as are the totem poles on display at Brockton Point.
Feast on seafood. Return your ride and refuel with a fresh seafood dinner. There are many exceptional restaurants to choose from. Joe Forte's Seafood & Chophouse near Robson Street is a local favourite. For dinner with a view of the harbour and Stanley Park, go to Cardero's in Coal Harbour and try the Dockside Platter, piled with fresh oysters, clams, prawns, crab claws, tuna and salmon.
Have a nightcap in Gastown. If you still have the energy, head over to historic Gastown for craft-cocktails. The quaint neighbourhood is one of Vancouver's culinary hubs, and you'll find many master mixologists in the bars and restaurants that dot its cobblestone streets. While you're here, check out Gastown's iconic steam clock. It's easy to find, as there's always a crowd gathered in wait—day and night.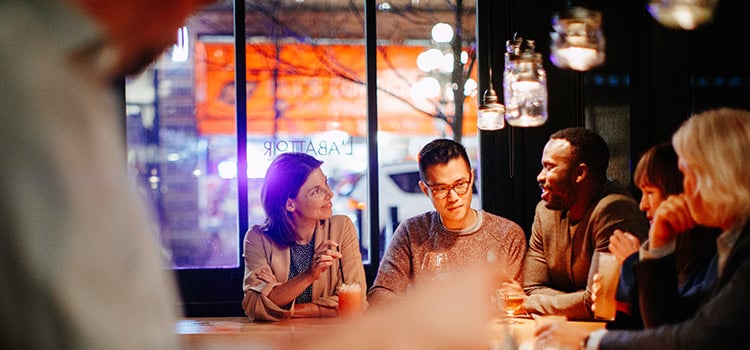 Your Second Day in Vancouver
Morning at the market. Granville Island is a delicious way to explore the local fare that's abundant here on the coast. Mornings are the best time to visit, as the crowds are small, and the baked goods are fresh from the oven. Bring your appetite and embark on a "progressive brunch," sampling specialties from a variety of vendors. Try the chai at Granville Island Tea Company and the espresso from J.J. Bean. For sweet treats, visit Lee's Donuts or a Bread Affair. Then, continue your tour with farmstead cheeses, fresh produce, clam chowder and more. On weekends there are buskers and live musical performances throughout the market's indoor and outdoor spaces.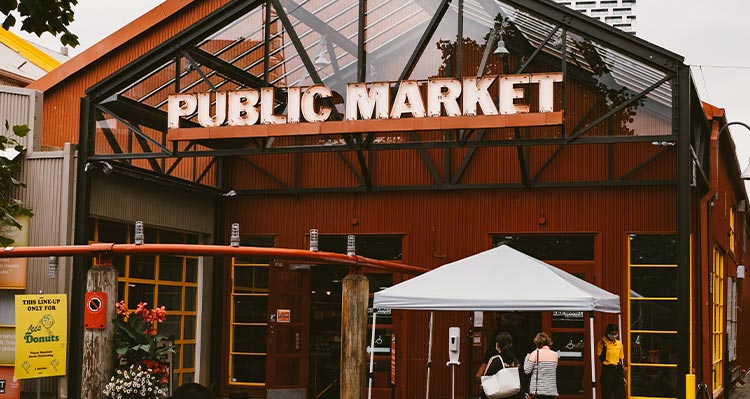 Afternoon at Canada Place. Take the Aqua Bus ferry service back to Yaletown, then hop on the train to Canada Place. Upon arrival pop over to the FlyOver Canada ticketing booth and secure your flight time for a coast-to coast Canadian adventure. It's a popular attraction, so stroll along the waterfront pathway for stellar views of the harbour and north shore mountains if you have time before boarding the ride. If the thrill of the experience sparks your appetite, stop in to the Flying Whale Cafe for a treat and to soak up the harbour views.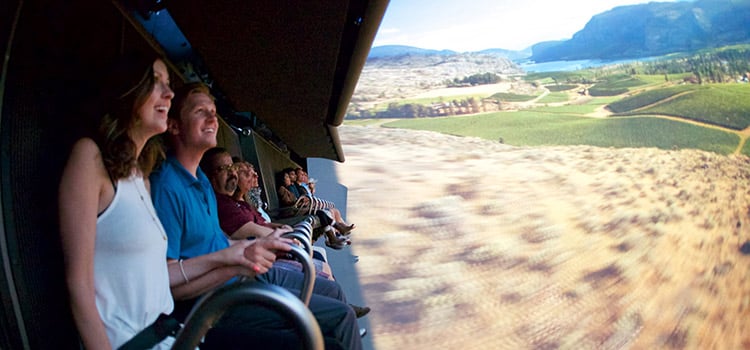 Rainforest Connection. Hop on the shuttle to the Capilano Suspension Bridge—it stops right in front of Canada Place—so it makes perfect sense after your FlyOver Canada experience. The suspension bridge and cliff walk give you an up-close adventure in the coastal rainforest.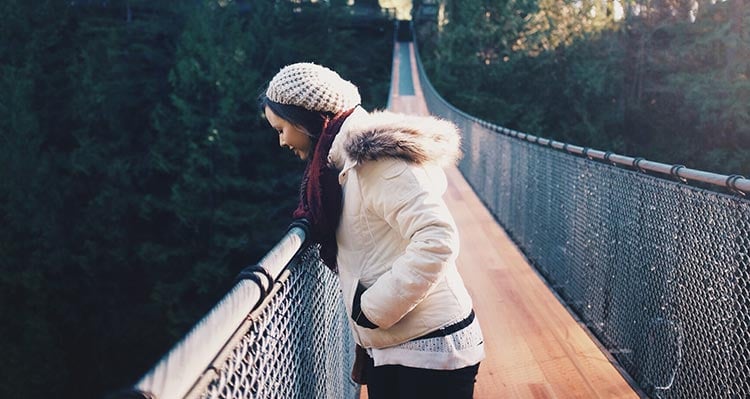 Dinner with a view. Then, head to the Observatory Restaurant at Grouse Mountain for dinner (there's a Connector Shuttle that runs every 30 minutes until 6 PM; after that take Bus 239). Not only is the menu a celebration of west coast cuisine, the views stretching across the Georgia Straight to the island in the distance—with the sun setting into the Pacific Ocean—makes for the ultimate Vancouver moment.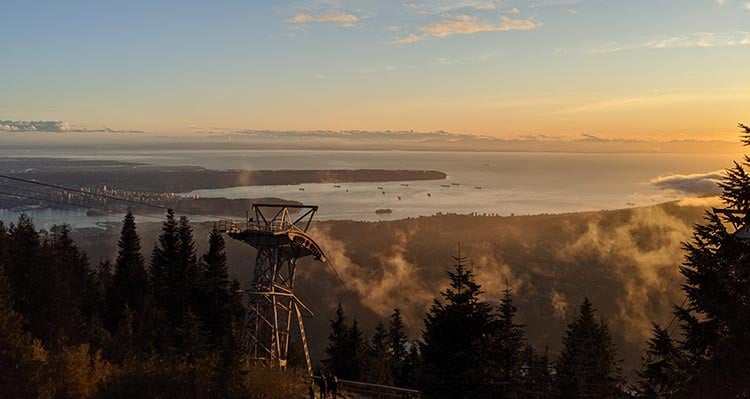 If you're travelling with kids, check out our suggestions for a Family Day in Vancouver and see our Tips for Vancouver on Rainy Day.