Making the most of a day in Vancouver with the kids can be challenging. There's so much to do! Don't fret—our tips will help you have a day neither the kids nor the adults will forget.
Tips For having the best-day-ever with the kids in Vancouver
Leave the car behind: There's absolutely no need to fight traffic, waste time looking for parking or guzzle gas. Vancouver is a simple place to get around. If you use a combination of biking, boating and public transit, you can explore without ever having to buckle anyone up.
Get on the water: In a city surrounded by the ocean, kids will have a blast exploring by boat. From the sweet little tugboats at False Creek to the Seabus to North Vancouver, you can get around easily. Kid of all ages will love it. And bigger kids (8 and older) can give sea kayaking a try, too!
Keep a list: From the modes of transportation you took to the number of birds, planes and boats you spot, you're going to cram a lot into the day. Over dinner, review the list and share stories. It'll be a great memento.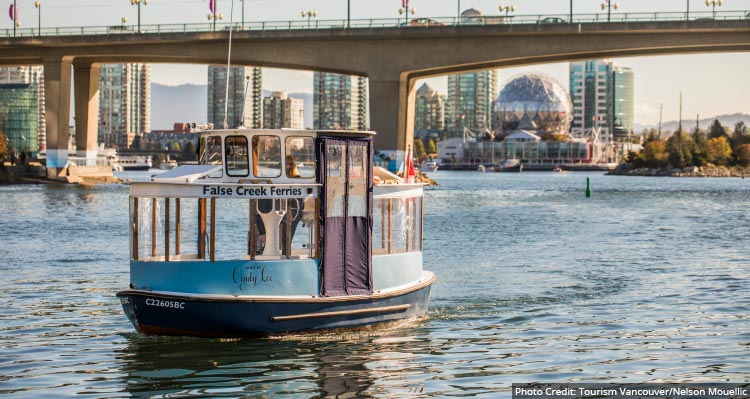 For the ultimate day out with the kids exploring Vancouver, check out our itinerary. It's got boats, bagels, trolleys, totem poles and so much more.