The sometimes dreary and moody yet mild weather of Vancouver is no reason to sulk inside. It's the perfect excuse to indulge yourself with a delicious coffee. This city loves coffee! There are a lot of coffee shops in Vancouver, filled day through night with people who like their morning cortados and then later pop in for coffee cocktails.
Here are some of the reasons why this city is coffee obsessed:
1. Creative Culture: At its heart, Vancouver is a confluence of culture—a global exchange of design, style and food—and coffee is one of the main fuels. British Columbia's most populous city is a meeting of minds, where creatives and the innovation-inclined converge over coffee to hatch new plans and share inspiration.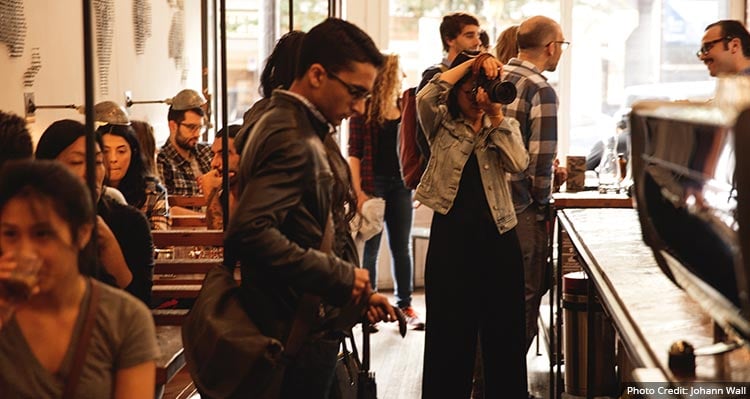 2. Adventure First: Maybe it's the city's love for seizing the most out of each day and its citizens' collective quest for adventure that makes coffee part of its essence. With all this natural bounty to explore (mountains to hike, slopes to ski, coastlines to paddle, forests to wander in...), many Vancouverites put adventure first. The local coffee scene is flush with a sense of adventure as well—both in terms of what coffee is served and the spirit of exploration and discovery that's behind each sip.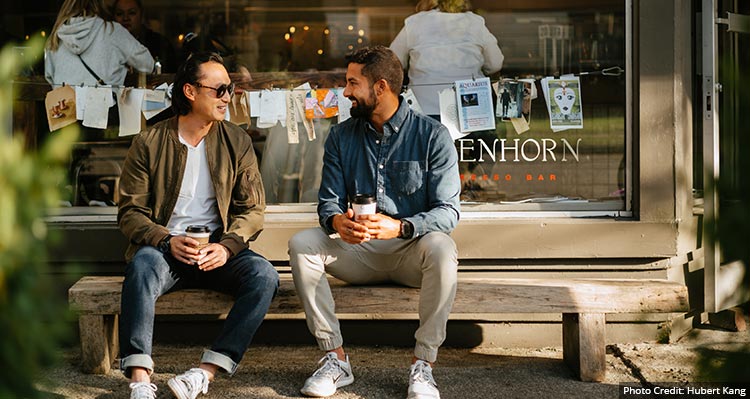 3. The Birth of the Third Wave: This city is known for its plethora of clean, bright, open designed cafe spaces. And this trend can be traced to the vision of brothers Michael and Vince Piccolo who founded 49th Parallel in 2004. It quickly became the archetype for "specialty coffee" in Canada. It is often thought that the "3rd Wave Coffee" movement only started in the Pacific Northwest of the US, but the Piccolos were at the helm as well.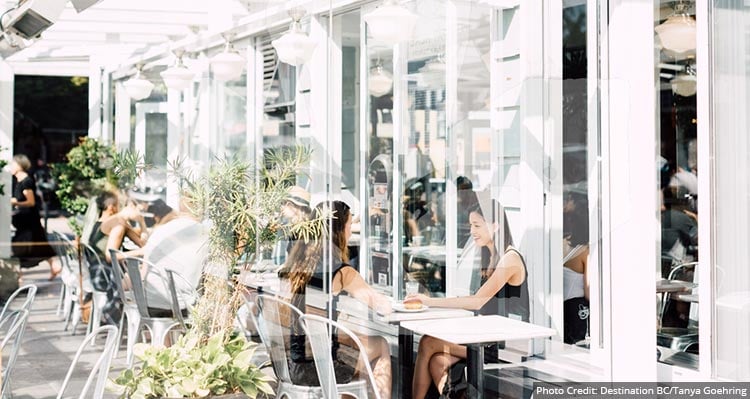 4. Coffee for Comfort: Since then, there have been many shops continuing the creative culinary ingenuity. These quality shops are scattered all over the Vancouver area and bring a diaspora of coffee lovers, those who don't settle for a bitter, scorching cup of joe, but those who appreciate the complexities of a thoughtful brew, turning coffee into a comfort food. These coffee shops are staffed with passionate baristas whose metier is to produce these creamy, aromatic drinks. They are artists, from their latte designs, to their rhythmic swirls as the steam, and they're part of our community. Watching professionals craft something especially for you is satisfying in its own right. It is a small, yet tasty affordable luxury made just the way you want it.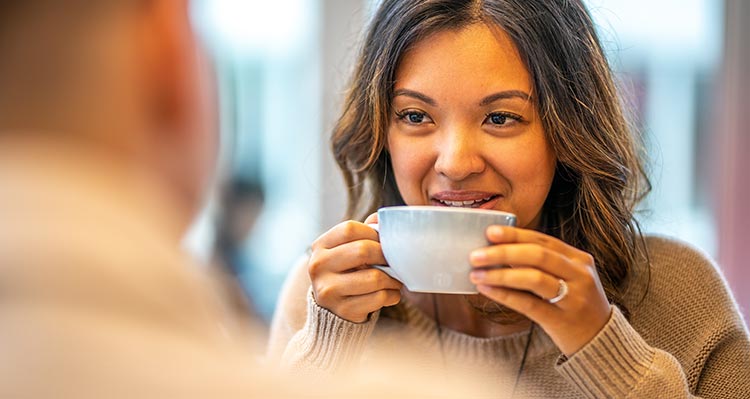 5. Finding Solace in the Views: Although coffee's long history of usages vary from ceremonial to casual, the ritual of having a coffee has always sparked creation, adventure, conversations and connections—in Vancouver it is no different. Neighborhood shops like Matchstick in East Van, provide the familiarity of a "good cup" to local Vancouverites who incorporate coffee into their daily routine, drinking out of their own reusable cups before going to work. Smaller shops like Counterpart Coffee in Squamish serve as a place where climbers fuel up before they scale the granite walls that overlook Howe Sound. Meanwhile, back in Vancouver world travelers sip the dependable rich and foamy lattes at The Flying Whale cafe while soaking up the morning views of seabirds on the harbour.
No matter where you decide to spend your time in Vancouver and the surrounding area, you will not have a hard time finding a "real coffee" as the self-proclaimed coffee "snobs" call it. Coffee is as much a part of the collective culture as the must-see landmarks and natural beauty that define Vancouver. Whatever you do, it isn't a truly authentic Vancouver experience without coffee. And that'll be one double-shot oat milk latte to go, please!