"At least once a month we try to get out and find something unique to do," says RYU's Tessa Flannery. "This was definitely outside the box in terms of things we've done!"
FlyOver Fun: Getting out of the office
Their group of 25 colleagues went on a thrilling and unforgettable flight-ride across Canada. When the ride ended, the team was bursting with enthusiasm.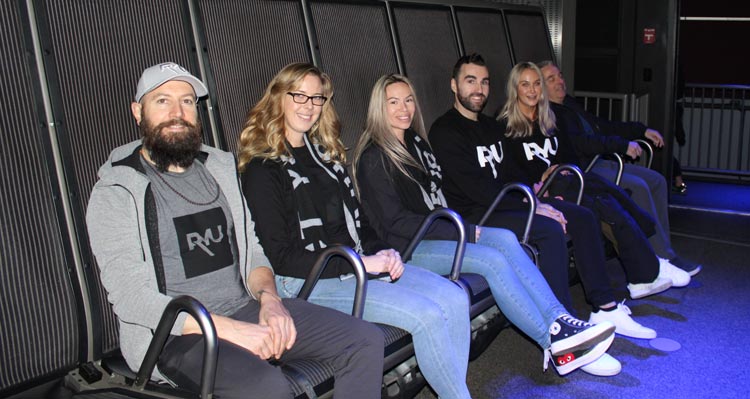 "What made it great was the fact that we were all able to do something genuinely fun and unique, as opposed to the standard activities," says RYU's Samantha Stefanuik, adding that the fun aspect of FlyOver was a big hit. "We, a group of full grown adults, were able to be kids again in a sense. It also took away the dialogue of "work" from conversations, and let us bond and connect on a more personal level rather than only talk about work related things."
Why It's So Easy
For the RYU team, there were other positives:
It's convenient. FlyOver Canada is located in the heart of downtown Vancouver, close to many offices. It's close to the bus, SkyTrain and SeaBus networks, and there are loads of great restaurants to hit up after the flight-ride.
It's different. Many teams do regular sports-related activities. This flight-ride that took the team across Canada on a thrilling experience was a whole different kind of outing.
It's personal. For Vancouver-ites, getting a chance to see the vastness of the country and to see their hometown take a starring role when the film flies into Vancouver's harbour.
It's a full experience. From the mingling that happens in the waiting room and the upbeat preshow from Moment Factory to the chance to pretend you're flying with your colleagues, FlyOver Canada is a complete and immersive experience.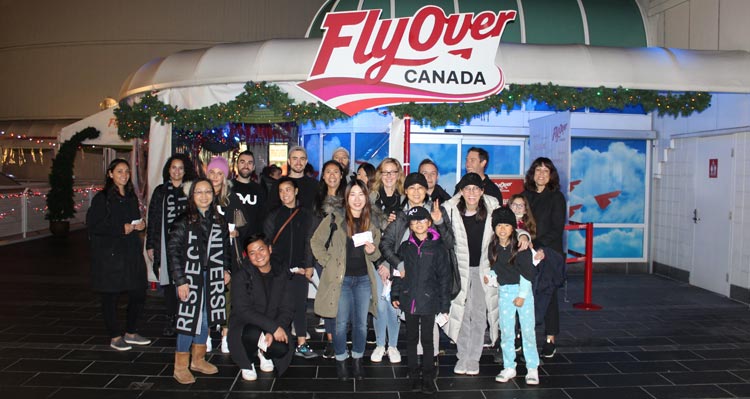 The journey has just begun
After the ride, the RYU team headed out for post-FlyOver drinks to deliberate over their favourite locations from the film, to reminisce about journeys taken across Canada and to share stories about places they love.
"You get to have a different experience with your coworkers, it helps you grow closer, you get to engage in conversations outside of work," said RYU's Andrea Andino.
For more information on booking team-building and corporate group outings to FlyOver Canada—or to check it out yourself—contact our sales team at [email protected]