The FlyOver Canada experience strives to capture Canada in all its glory as it zooms in on some of the country's most remarkable places. And it starts with a bang. As the sun rises on a new day in Canada, the first land it touches dazzles—the coastal scene is Newfoundland's Iceberg Alley
The wild culture of Newfoundland is unexpected and alluring. Whale-watching on a colossal scale, green-winged teals and bald and golden eagles spiral overhead. Cameo appearances from icebergs that have floated in from Greenland and the Canadian Arctic, their origins dating back thousands of years. This is nature's amphitheatre at the rugged edge of Canada's Atlantic coast.
Iceberg Alley
Each spring along the eastern coast of Newfoundland and Labrador, it's prime time for spotting icebergs. With many bucolic little towns along a thousand kilometres of coastline, this area known as "Iceberg Alley" is an outstanding location for viewing roving blue natural ice sculptures.
These huge chunks of glacier that have disconnected and "gone rogue" can be seen by boat, kayak or on land from all sorts of coastal points. Battle Harbour, Red Bay, Twillingate and Witless Bay are great places to start. Paddle out yourself for a personalized viewing!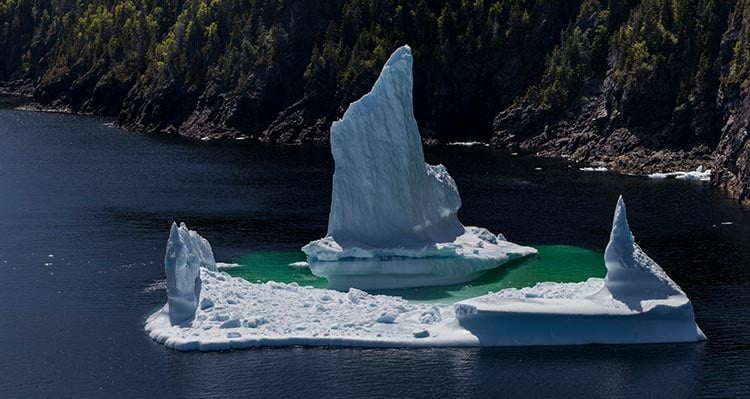 The Twillingate Islands off the northeastern shores of Newfoundland have a sheltered harbour and rich fish habitat, making them an ideal location for iceberg viewing with the added bonus of whale and seabird sightings. From the eponymous town, there are boat tours waiting to whisk you out to see it all at once.
Seabird Sanctuary
The seabirds of Newfoundland are famous and abundant. You'll find some of the continent's largest breeding colonies here. The puffin colony of Witless Bay is an impressive sight to see. Hundreds of thousands of these adorable, colourful birds converge to nest on the islands from May through September.
The Witless Bay Ecological Reserve is a fascinating and diverse place. Made up of four islands and home to 2.5 million seabirds that nest onshore and raise their young, it's also populated by humpback and minke whales. There are delightful on-land whale watching opportunities from the Ferryland Lighthouse. Or travel about 150 kilometres along the scenic Irish Loop to St. Vincent's to find some of the world's large mammals passing from your viewpoint on the beach.
Explore Newfoundland's most accessible seabird colony at St. Mary's Bay, a beautiful oceanside locale where northern gannets gather by the hundreds. The focal point at Bird Rock is one of the continent's largest nesting sites of the large white swooping bird. Get a front-row seat for the theatre of the razorbills, gulls and harlequins that also flock to the area.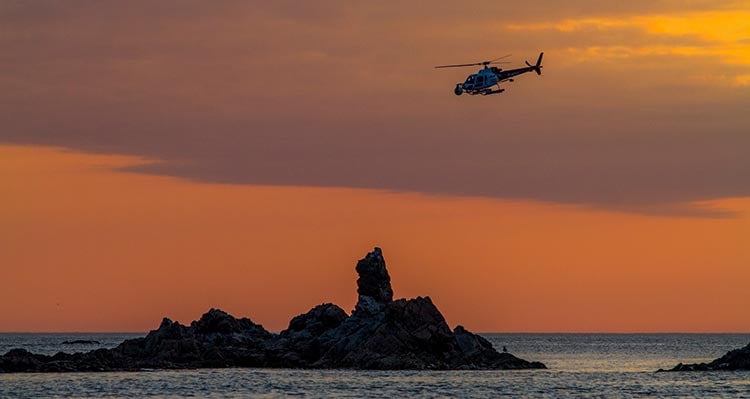 Coastal Culture
Cape St. Mary's also has a human-populated performance series to feed the cultural appetite. Talented artists from across the province play and sing in the glass viewing area of the interpretation centre.
A Newfoundland experience is not complete without a stop in the capital city of St. John's. The morning after an evening of music and nightlife on the city's famed George Street, meander over to the Virginia River on the east end for more seabird watching. Or take a tour boat to capture a triple threat—birds, whales and possibly an iceberg quietly passing by.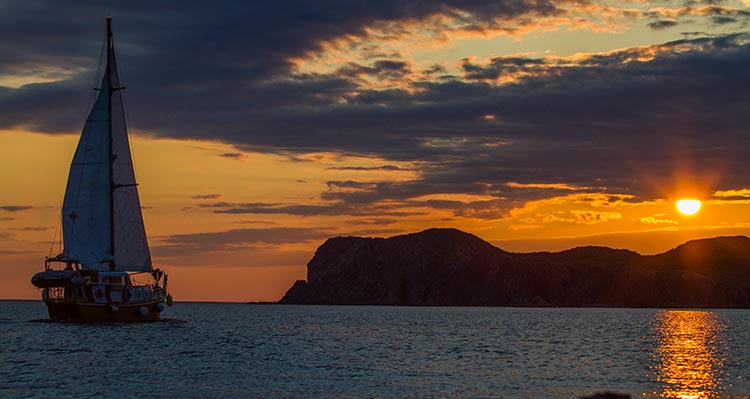 How to Get There
Iceberg Alley stretches from the coast of Labrador to the southeast coast of the island of Newfoundland. Most of the more popular spots (like St. Anthony, Bonavista, Twillingate, Bonavista and St. John's/Cape Spear) are accessible by road. The further north you venture, the longer the iceberg season.
To improve your chances of spotting an iceberg, check in with one of Newfoundland's visitor information centres and follow their Iceberg Tracker for live updates. And come check out the incredible footage by 'flying over' Iceberg Alley at FlyOver Canada in Vancouver. Cool, eh?