Canada has so much to offer, from urban rainforests to picturesque landscapes. In every corner of Canada there is something every Canadian, in fact every person, should experience.
Churchill, Manitoba is also known as the 'Polar Bear Capital of the World'. Nestled in northern Manitoba on the remote southwestern shores of the Hudson Bay, it's one of Canada's true wonders.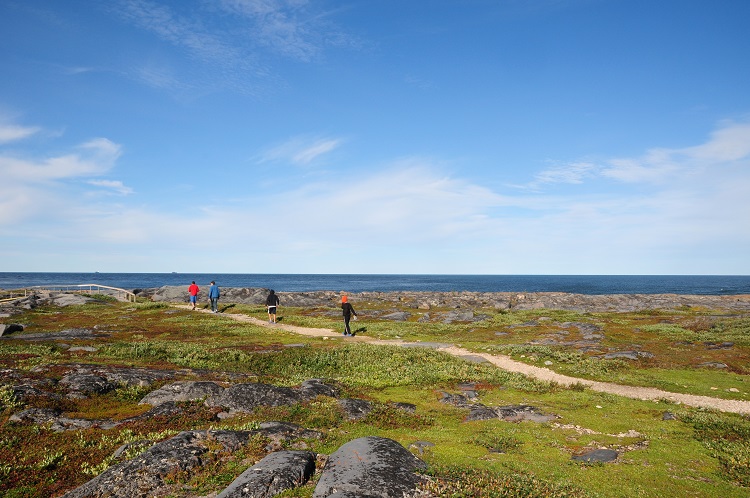 The journey to Churchill
There are no paved roads leading into Churchill. These days, people must all arrive by plane—the rail connection is temporarily suspended, although officials are saying it should be operating again by Spring 2018. On your journey to Churchill, you're more likely to spot polar bears and beluga whales out the window than a car. Hudson Bay has over 25,000 beluga whales, 3000 of which visit the Churchill area each and every year from mid-June to around mid-August.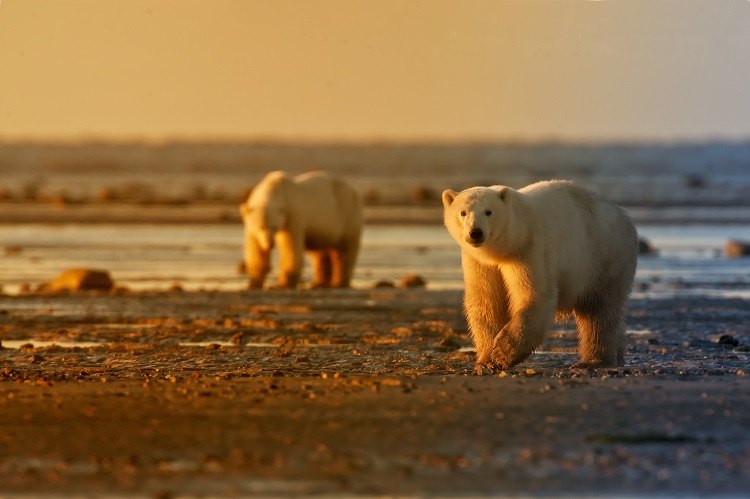 Living with Polar bears
Polar bears are the largest land carnivores in the world—an adult male can typically reach 10 feet in length and weight up to 1,400 pounds. The arrival of some of the world's most powerful predators makes life in Churchill different from anywhere else on the planet.
The people of Churchill have learned to live with a few important rules to ensure they don't find themselves in a dangerous situation.
This includes:
During bear season you are not to walk the streets at night.
You are asked to keep your car doors unlocked, this way if a bear happens to appear, you'll have a safe place to hide.
Despite the innate danger of living and working among some of the planet's most deadly animals, the people of Churchill are just as concerned for the safety of the bears than their own.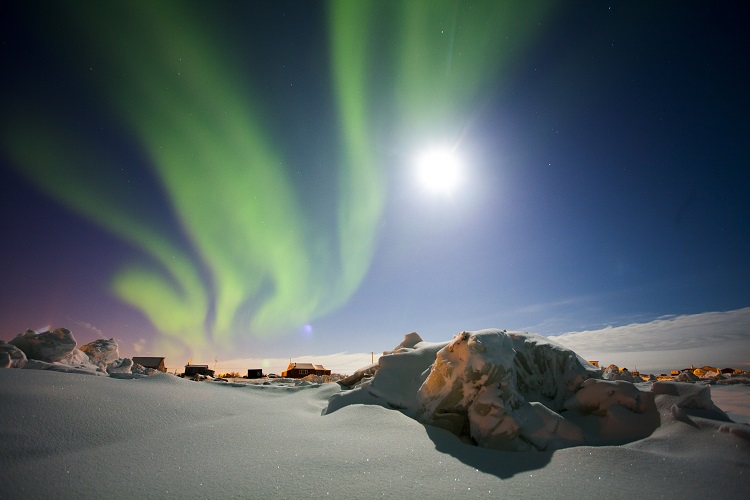 The spectacular Aurora Borealis shot
In the final scene of the FlyOver Canada film, the Northern Lights shine above Churchill, Manitoba. With so many incredible places across our vast country, the production team wanted to showcase some of Canada's most famous and iconic features.
The final Northern Lights scene was captured using a nose-mounted camera on a Learjet. The footage used is real footage of the Northern Lights that was remastered to express the vibrancy of the lights and their colours.
Located just south of the Arctic Circle, Churchill is situated just beneath the aurora oval—this is where the dancing green lights are most active and visible.
Churchill, Manitoba is a very unique location. It's settled in the "middle of nowhere" in the sub-Arctic tundra, after all. However, with so many incredible lifetime experiences to be had here, Churchill is an absolute MUST place to visit at any time of year!