If you're itching for some soft adventure and trying to quell your thirst for a big journey somewhere far away, it's time to head to the waterfront and "soar" across Canada. At FlyOver Canada, you can experience the thrill of travel without having to leave Vancouver. And with new safety protocols, great deals and an exciting new film, the time to soar is now!
A Renewed Focus
Following a temporary closure in March due to the COVID-19 pandemic, the team at FlyOver Canada has diligently, thoroughly and thoughtfully reviewed all aspects of the experience. FlyOver's Safety Promise provides the foundational safety and cleanliness guidelines, and include a strong emphasis on the well-being of guests and staff.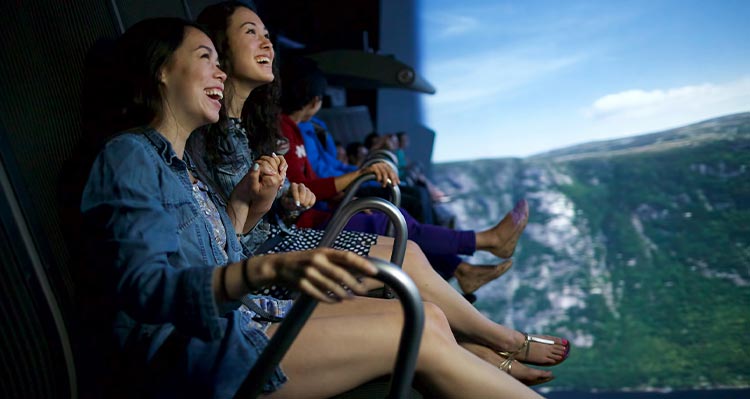 "We have taken safety and cleanliness very seriously for both guests and team members," says General Manager Lauren Travan.
Each step of the experience, from arrival through the post-ride space which includes the lovely Flying Whale Cafe, has been impacted. Physical distancing is a priority. The team has reorganized the flow of people through spaces to ensure space and cohesion. And there have been key changes in limiting who rides with whom and when.
"We've utilized the space to keep groups separated," Travan says. "Each group gets its own pod—no one you're not visiting with will share a pod with your group."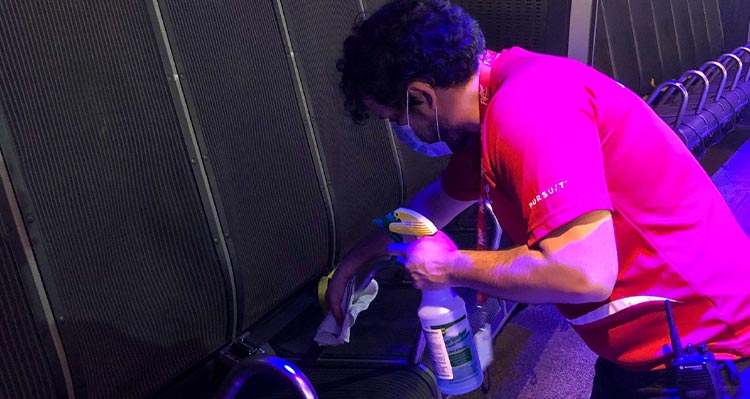 Keeping you Healthy
Travan says the team has gone through extensive training to keep protocols in place. Guests will be offered everything from hand sanitizer to masks. The entire facility, in the iconic Canada Place on Vancouver's Harbourfront, will go through deep cleaning regularly. Since capacity is reduced, the team at FlyOver will fully sanitize ride seats and all touch points between guests.