The feeling of flying is unlike any other. It's the kind of experience that transcends age, language and cultural background. The team at FlyOver Canada has seen this proved true again and again.
"We welcome guests from every possible background," says Gavin Walsh, Office Administration Manager for FlyOver Canada. The ride takes guests on a virtual tour across Canada from coast to coast, and offers a way for Canadians and international visitors alike to experience the best of the country, barrier-free.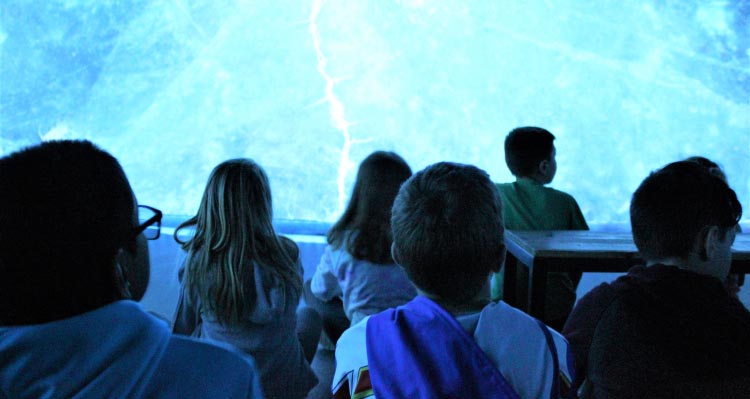 From an operational perspective, the experience is designed this way—accessible and without language barriers. For Gavin and his team, making the experience personal is all about the little things. "We try to put ourselves in our guests' shoes," he says. On any given day, this might mean communicating through smiles and hand gestures due to language barriers, grabbing a bottle of water for an upset child, or jumping on board a bus to help the driver park and then walking the group to the experience. "Being understanding and sympathetic goes a long way," says Gavin.
Recently, Gavin received a phone call from a teacher from a local school who was bringing a group to FlyOver Canada. The group included a student with special needs, and the teacher was looking for support in making the experience the best it could be for this student. "She wanted the day to be enjoyable for everyone in her group, and so did we," says Gavin.