It is so subtle, you're hardly conscious of it. Your brain is telling you that you're gliding through the air over Canada even though you're actually seated on a ride in the middle of downtown Vancouver. But you are moving! And that unique feeling of flight is incredibly exciting.
FlyOver Canada is much more than a film, after all. It's a flight-ride, and the 'ride' part is just as important as what you see on screen - that's where the feeling comes from. And it takes an entire team of people to put together a flight-ride that wows people the way this one does.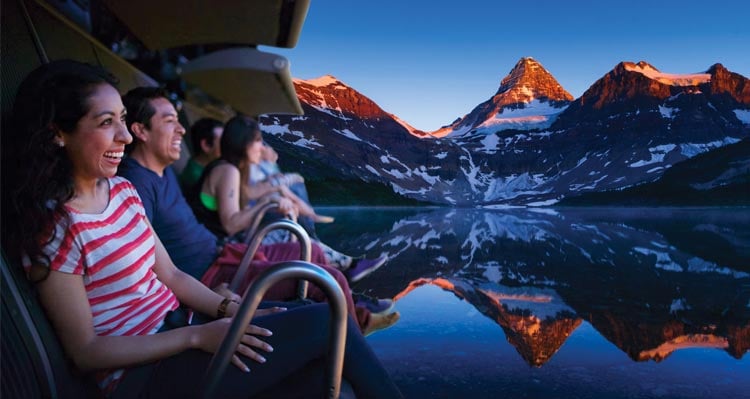 "It's a fine line between thrill and excitement," says Domingo Vergoossen, Director of Ride Systems for FlyOver Canada. "But that's where the fun is!"
His background is in rollercoasters and he has a mechanical engineering degree, so he's dedicated his professional life to this amazing sort of fun. Domingo has spent so much time working on flight-rides, he's become quite philosophical about it.
"You almost get tricked into believing it's reality," he says. "The goal is to see a giant smile on everybody's face."
The entire FlyOver theatre is a ride system that involves the screen, sound systems, scents, wind, mist and seat motion.
Here are some cool facts about the amazing ride system at FlyOver Canada:
The seats move a lot!: The 6DOF motion system means seats can move in all directions and spin on all axes. That means they go up or down, left or right and front or back. They can also twist forward or back and tilt left or right around an axle. On this ride, the seats move in all six directions!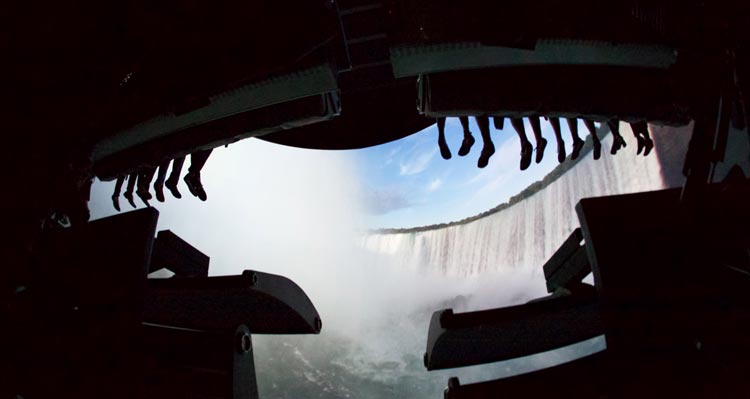 It's three stories tall: The steel structure of the flight-ride holds nine units of seats. All operate autonomously, so they can rotate one up and one down. And if one is undergoing maintenance, others can continue.
Designed for all ages: FlyOver Canada appeals to a large demographic because the system is so mild, Domingo says. It suits anyone from four years of age to 80 or older. The oldest rider to date was 104. Domingo says she loved it and was so excited she got to see the Northern Lights, something she had always wanted to do.