Located in downtown Vancouver, the vibrant Coal Harbour district is a scenic gem brimming with iconic landmarks, big city vibe and that only-in-Vancouver natural element. The charming neighbourhood overlooking Burrard Inlet stretches from Waterfront Station to Stanley Park. Spend an afternoon here, and you'll quickly discover why Coal Harbour is such a popular draw.
A self-guided walking tour is the best way to experience the area's world-class sights and sweeping views. This itinerary will take a minimum of a few hours to complete, but we recommend you give yourself time for sunset-watching and stretch it into at least six hours.
Begin your exploration at Waterfront Station—the central hub for the city's SeaBus, Canada Line and SkyTrain transit—and then make your way west. Plan on three hours to experience all of the hallmark attractions on this self-guided walking tour of Coal Harbour. All you'll need is a pair of comfy shoes, your camera, and perhaps an umbrella—a suitcase staple for Vancouver weather—especially if you're exploring from fall through spring.
Stop One: Canada Place
With its trademark white sails, Canada Place is one of Vancouver's most recognizable sights. Once here, take a stroll along the Canadian Trail to experience the interactive monuments showcasing the country's ten provinces and three territories. Have you been to any of the places marked?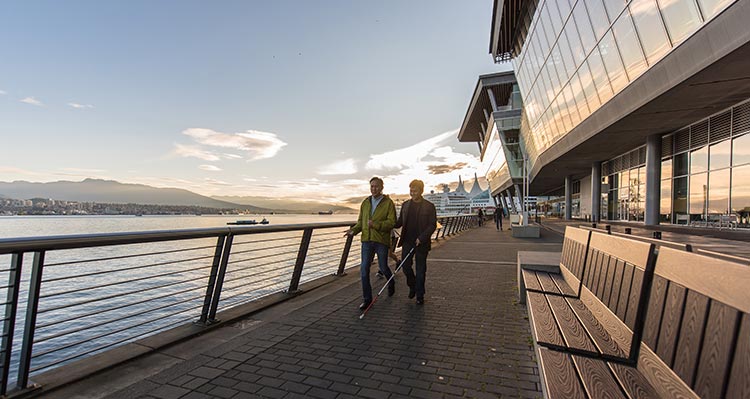 Stop Two: FlyOver Canada
Take inspiration from the Canadian Trail by embarking on an epic coast to coast flight-ride with FlyOver Canada, located inside at the end at Canada Place. You'll soar across some of the nation's most spectacular landscapes. Afterwards, grab a cappuccino or tea to go from the Flying Whale Waterfront Cafe and enjoy the view from the edge of Canada Place. Float planes, tanker ships, SeaBuses, kayakers—there's a lot of action on the water!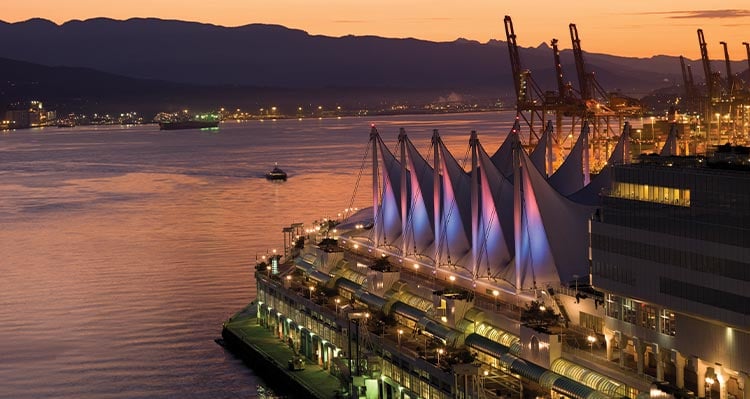 Stop Three: Jack Poole Plaza
Considered to be the heart of the 2010 Winter Olympic and Paralympic Games, Jack Poole Plaza, on the west side of the grass-roof convention centre, is a must-visit stop while in Coal Harbour. The waterfront plaza is also home to Vancouver's majestic Olympic Cauldron and the intricate Digital Orca sculpture and offers sweeping views of Burrard Inlet and the North Shore Mountains.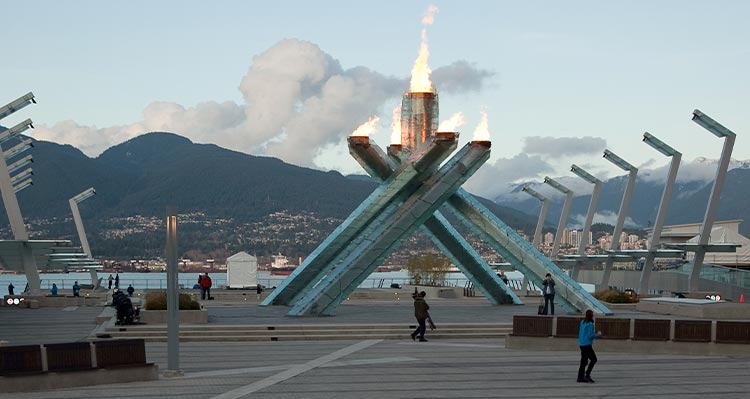 Stop Four: Harbour Green Park
Continue west along the Seawall to Harbour Green Park. Wander across the rolling grass lawns, and enjoy the impressive water feature, which kids love splashing in during summer while watching Vancouver's floatplanes taking flight in the harbour below.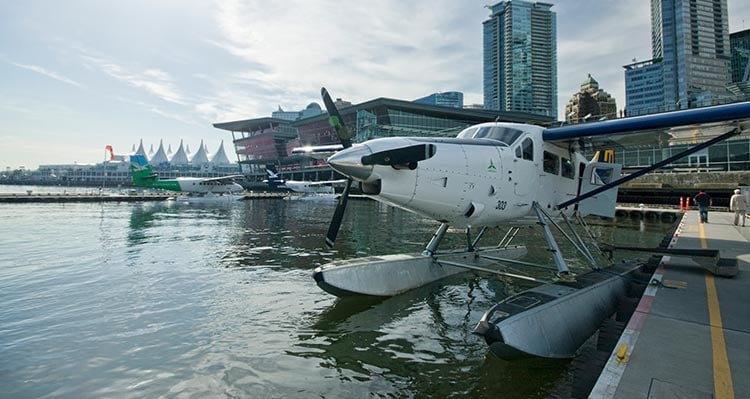 Stop Five: Cardero's Restaurant
Swing by this Vancouver institution for freshly-shucked oysters and local, sustainable seafood. Cardero's Restaurant is a local's favourite for its show-stopping views and world-class location in Cardero Harbour surrounded by luxury yachts.
Stop Six: Devonian Harbour Park
Located just east of Stanley Park, Devonian Harbour Park offers a peaceful escape in the heart of the city. Relax on the expansive lawn, overlooking the pond, or explore the park grounds and its unique collection of statues and public art.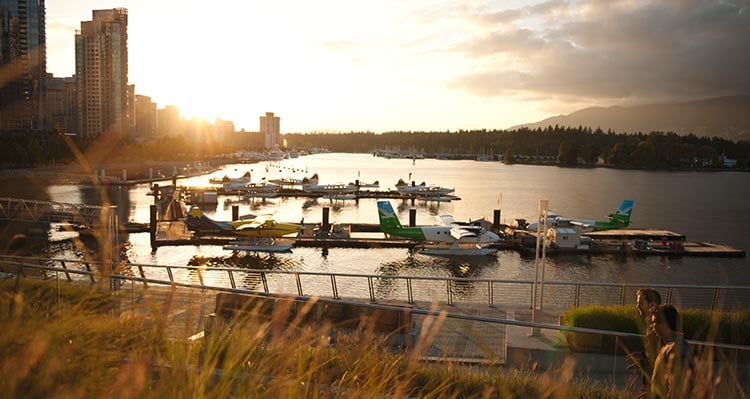 It's about a 2-km walk from Waterfront Station to Devonian Harbour Park. Either loop back along the Seawall or continue into Stanley Park—a sprawling protected expanse featuring beautiful gardens, numerous beaches, Indigenous art and over 25 km of walking trails.
Book your FlyOver Canada tickets and time-slot and start planning your self-guided walking tour of Coal Harbour.