One of the many perks of life in Vancouver comes at the end of the day. As the sky begins to darken, us fortunate Vancouver residents turn our eyes westward to watch the sun set beneath the Pacific Ocean.
From after-work patios to sailors and paddlers, this is a city of serious sunset watchers! Here are some of the best places to watch the sun set in Vancouver.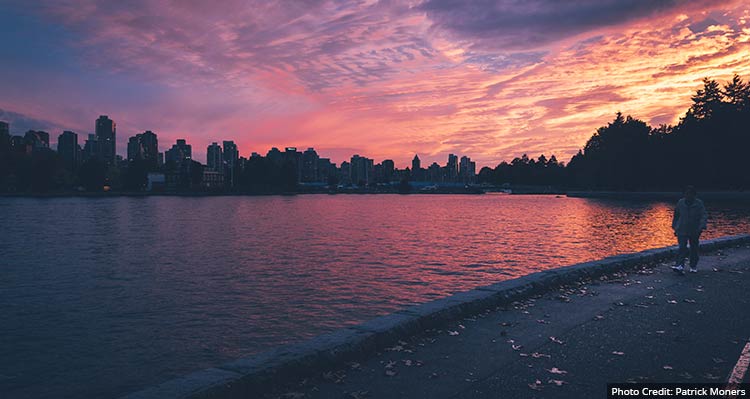 Next to the water
Being next to the water makes for wide horizons, colourful reflections and relaxed vibes. For a city that's clinging to the coast, you've got lots of options in Vancouver. If you're on the north shore, try Whytecliff Park, nestled along the shores of Howe Sound or sweet West Vancouver for views of the city skyline.
Head down to the new Flying Whale Waterfront Cafe at Canada Place to watch the sun sink behind the trees of Stanley Park and the peaks of West Vancouver. The new cafe serves up drinks (warm and cold) and is the perfect spot to watch float planes and cruise ships come and go.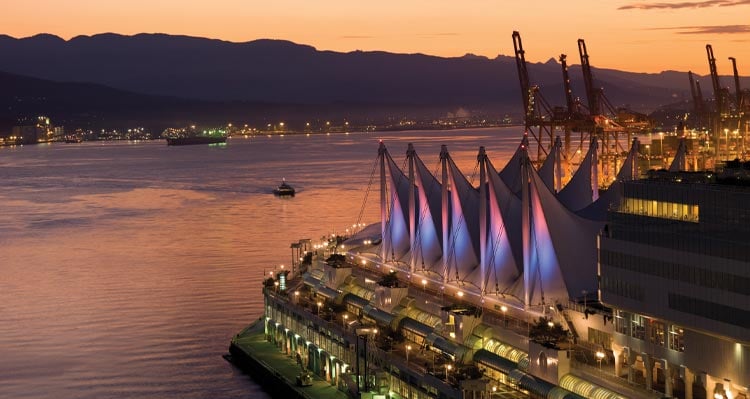 On top of a peak
Head up to the summit of Grouse Mountain or Cypress Mountain to catch the sun drop behind Vancouver Island off in the distance. You can also see the colours touch the peaks of Washington State (like Mt Baker) from up high.
At the beach
English Bay, Sunset Beach, Kits Beach—Vancouver has some sweet sandy parks where you can set up a picnic, do some yoga, toss a frisbee or just chill as you watch the day come to a close. If it's a Tuesday in the summer, head to Third Beach for funky music and public jamming.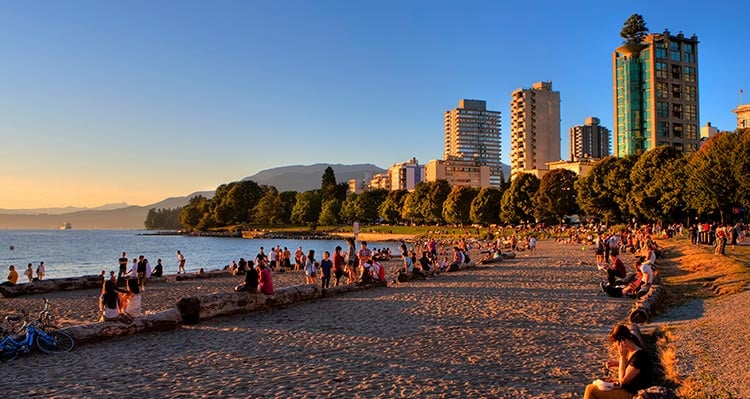 On a patio
If cocktails or a pint are on your list, combine some sunset-watching with happy hour (or after dinner drinks if it's mid-summer) at places like Cardero's in Coal Harbour, Hook Seabar on Denman or The Local Pub in Kitsilano. Watch float planes and cruise ships come and go from the patio at Flying Whale Cafe at Canada Place. Cheers to a great day!