She is definitely a fan of FlyOver Iceland. Having already come eight times to experience the thrill of the flight-ride across Iceland, Anne-Tamara Lorre, Canada's Ambassador to Iceland, was one of the first to experience FlyOver Canada in Reykjavík. You could say it hit home for her.
"It is fantastic!," Lorre says of the dual-ride that includes both FlyOver Iceland and Canada. "It's an unmatchable journey and there's no need to quarantine before or after."
Find out some of the many reasons she thinks Canada and Iceland are such sympatico nations, the little-known role Icelandic women played in the Canadian suffragist movement and what she most admires about her Icelandic neighbours.
What's it like to be Canadian living in Iceland?
It is easy to feel right at home in Iceland for a Canadian, and not just because Icelandic First Lady Eliza Reid was born in the Ottawa Valley in Ontario, Canada! We share a mix of pragmatism and a deep attachment to our history and ancestral roots which make us welcoming of the difference of others. We also share respect for nature and a dependence on natural resources—we are ardent believers in sustainable growth and green technologies. We also have a common desire to progress without taking away from others.
What do Icelanders love about Canada?
Manitoba! In Gimli, Manitoba, Islendingadagurinn takes place every summer and Icelanders love it. The roots run deep and remain extremely strong thanks to the investments of the Icelandic National League and of sponsors such as the Stefanson family, businessman Donald K. Johnson, former Senator Janis Johnson and many others. The contribution made by Canadians of Icelandic descent to their new home country are notorious, including of course our first Olympic gold medal in Hockey won by the Winnipeg Falcons, a nearly 100 percent Icelandic descent team, in 1920.
What do you love to tell Icelanders about Canada?
I love to tell them that, amazingly, Manitoba was the first Canadian province to grant the right to vote to women in 1916 and that the highly-literate women of Icelandic descent played a role in this critical achievement. Activists such as Margret Benedictsson, born in Hrappsstaðir and wife of poet Sigfus Benedictsson who promoted women's rights, and with whom she was running a printing press and published a feminist magazine Freyja, created the Icelandic women's society to promote education for women and girls and voting rights. According to the Canadian Encyclopedia, Margret was the first president of the Icelandic Women's Suffrage Society in 1908, named Tilraun.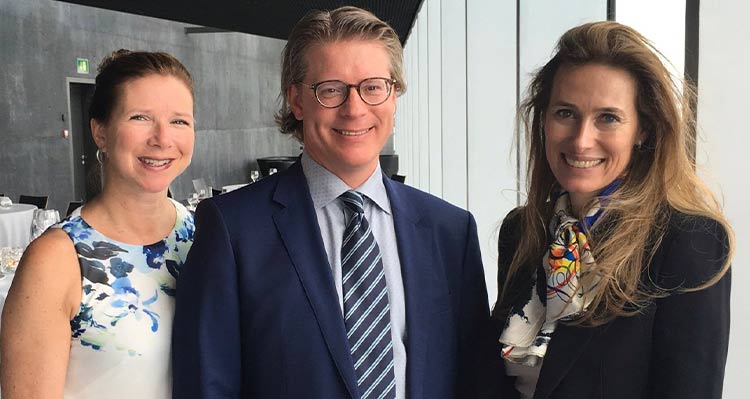 Are the two countries more alike or more different than people think?
Very much more alike, I would argue. Interestingly, while Canada is a hundred times the size of Iceland, we have the same proportion of people per square kilometre. That luxury of space, and the extraordinary majesty and inaccessibility of most of our respective lands are perfectly depicted in both FlyOver Iceland and FlyOver Canada shows. I would really recommend to see them back to back! You will be overwhelmed by so much beauty. I've seen FlyOver Iceland eight times and each time was moved to tears. Of course... there are no words to truly say how I felt for FlyOver Canada... in love, I guess!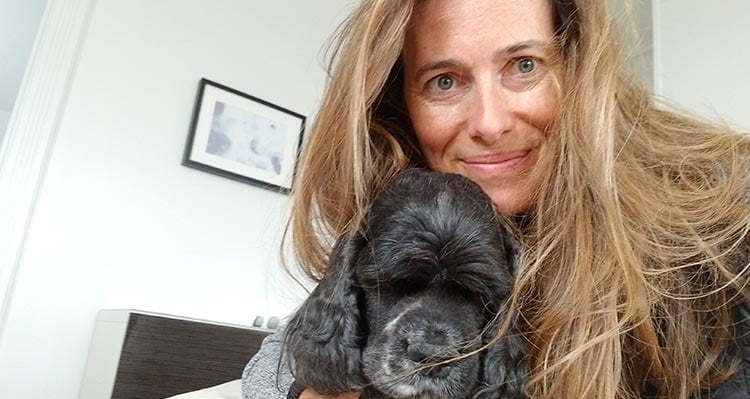 What is your favorite thing about Iceland?
Again, the people! The people of course. Their smiles, their incredible talents. Their 'cool'. During my first year, I never saw anyone rushing or running and I thought, "This is Þetta Reddast"—Icelanders are immune to stress! Now, I think Icelanders are just better at accepting who they are and expressing and letting go of their emotions. That would explain Iceland ranking 4th in the world for happiness, right?
Another thing that I found particularly admirable is the unconditional support for free enterprise and offering the youth opportunities to enter the labour market and build new businesses very early on, through start-ups funding and also family and community in-kind support. The trust and investment in the youth. That is something we can all learn from and I am convinced it will ensure Iceland remains one of the greatest countries in the world to live in. Together with Canada of course!
I also like the fire chips from VolcanoSeafood and the mint and chocolate ice cream from Skubbrvk and many local restaurants such as AusturIndia, Àpotek, Kopar, the Fish Company, and many other uniquely cool places such as Vinnustofa Kjarval, Nordic House, BioParadis and the amazing Harpa concert venue. I will miss it all a lot when my assignment takes an end in January, 2021.