For a decade, visitors have soared over stunning natural scenery, into the heart of bustling cities and alongside festive characters at FlyOver Canada.
FlyOver Canada first took to the virtual skies in June of 2013, kicking off 10 years of fun, thrills and sky-high memories at Vancouver's Canada Place. In celebration of our double-digit milestone, we wanted to reflect on all that's changed — and what's stayed the same — at our harbourside home. Here's 10 facts from the first 10 years at FlyOver Canada!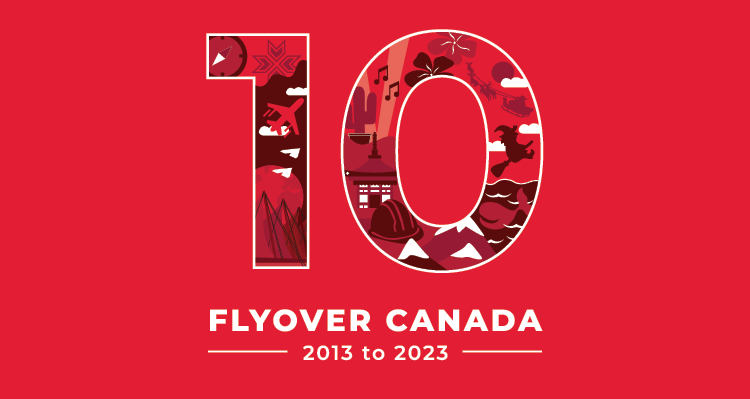 1. New destinations: A decade of adventure means a decade of incredible destinations. We've operated 12 ride experiences since 2013, and seven of them were created in-house by the FlyOver team. This includes FlyOver Canada, Legendary Iceland, Windborne: Call of the Canadian Rockies, Wonders of the American West, Soar with Santa, Halloween at FlyOver and HowlOver Canada.
2. Flight deck: There's a lot that goes into making FlyOver a magical experience. That's why it's so exciting to say we've operated over 150,000 flight rides in the past 10 years (and counting).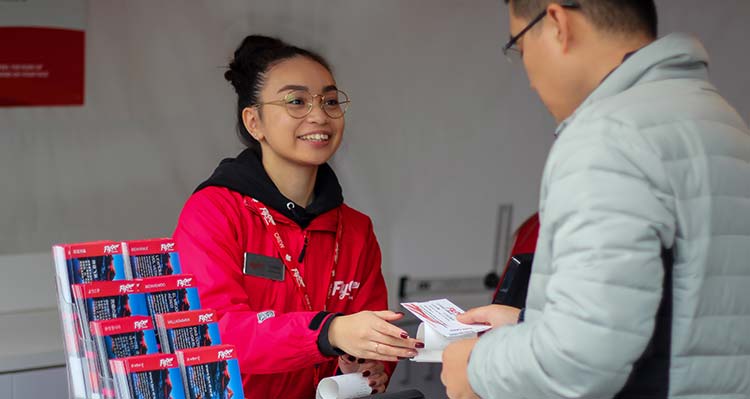 3. Precious cargo: Our resident mascot is representative of the Canadian spirit! More than 2,000 Howie the bear plushies have gone home with guests over the years. You can find him in the gift shop on your way out of FlyOver Canada.
4. Arrivals: None of our high-flying adventures would have been possible without the great guests aboard. In the past 10 years, we've welcomed 4.3 million riders from 160 different countries around the world.
5. Departures: Our crew hopes that every guest leaves FlyOver with lasting memories. We value the 16,000 guest reviews we've received since we started, from those sharing high praise to helpful comments that've elevated our experiences.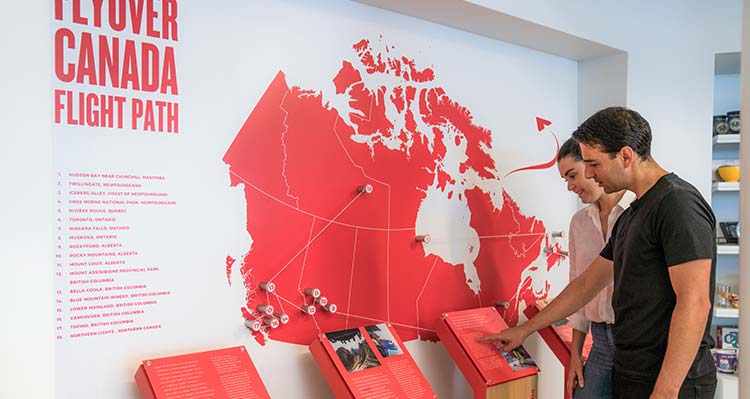 6. First aboard: When FlyOver Canada opened 10 years ago, Lisa Adams, the current chief operating officer and executive producer of FlyOver Attractions, was first on the scene. Her job title then? Sales and marketing coordinator. Adams spent the past decade working as an integral part of FlyOver Canada, and now, FlyOver attractions all over the world.
7. Long haul crew: Alongside Adams, FlyOver Canada has six other employees who've been around since the attraction first opened (shout out to Eric, Nica, Josh, Bob, Camille and Viola). Another five employees have been with us for nine years (Ronaldo, Shane, Ian, Josh and Alisa). We're happy to have dedicated staff who have made FlyOver Canada what it is today!
8. Ground control: Our team has grown significantly since those early days. In the past decade, we've hired over 700 team members who've helped make wonder happen at FlyOver Canada. From our on-the-ground guest experience staff to the team behind the scenes, we're thankful for them all.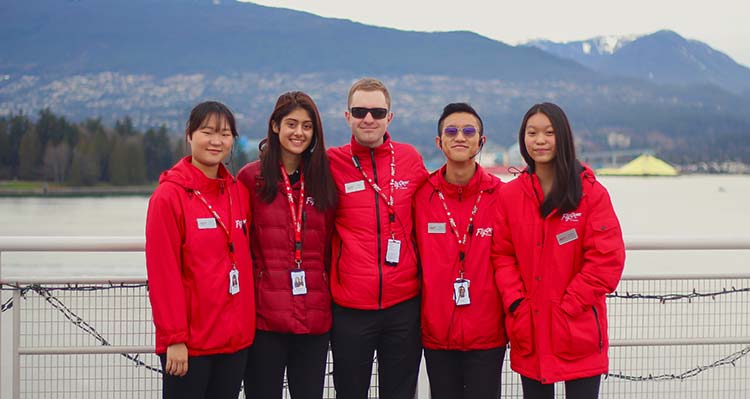 9. Jet-setting: We're proud to be a globally diverse team at FlyOver Canada, with more than 20 languages spoken among the FlyOver crew from all around the world.
10. Pilot announcements: We love our guests who follow along with our online adventures — and there are a lot of you! We have over 13,100 followers on Instagram and 45,000 Facebook likes. See what we're up to and follow us on social media.
---