For Vancouver-area elementary school teacher Shalyn Owen, getting out of the classroom is key.
So, when she saw the Spring Back to School Contest last spring that provided a trip to both FlyOver Canada and the Vancouver Aquarium, she figured why not apply?
"I don't like to ask for family funds for trips," she says. "I'm always looking for ways to get out of the classroom at a minimal cost."
It was a simple application that held huge potential—an incredible field trip to mark the end of the school year. And when her class won, the fun began.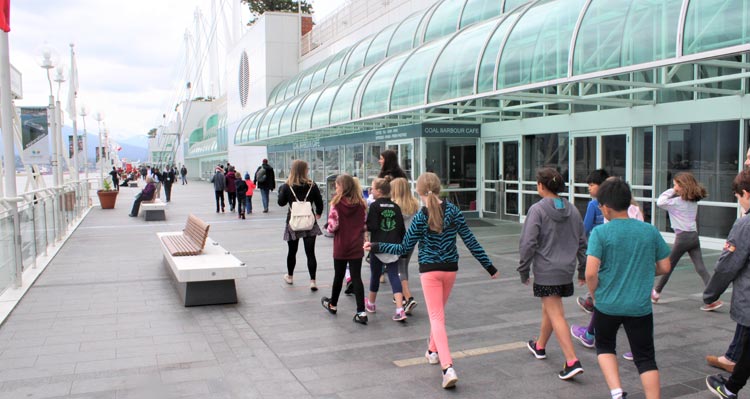 Getting there, getting out
The group of Grade 4 and 5s from Harry Hooge Elementary School in Maple Ridge, BC is what their teacher would say "an active, busy group of students."
Shalyn, who has been teaching elementary school for 12 years, says generally her students learn better outside the classroom, and so she makes an effort to take them to different experiences to help apply their learning in a real world environment.
The group was picked up right after the morning bell by a coach bus. For many of the kids, it was the first time on board a bus like that.
"They were excited about there being a bathroom on board," Shalynn says.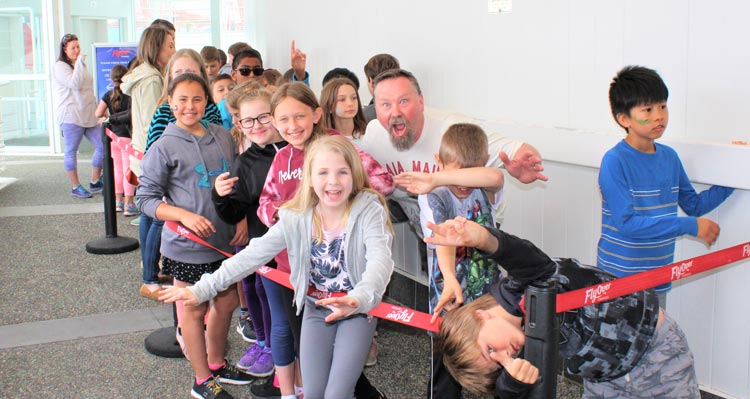 First stop was the Vancouver Aquarium where they took in a special presentation and had free time to explore. All at no cost!
Then, they were picked up at noon and taken through Stanley Park to Canada Place.
One of a kind
At FlyOver Canada, they had a chance to experience the breathtaking aerial journey across some of Canada's most spectacular scenery and wonders. It definitely left an impression, she says.
"You really can't compare it to anything else. Everybody loved it!"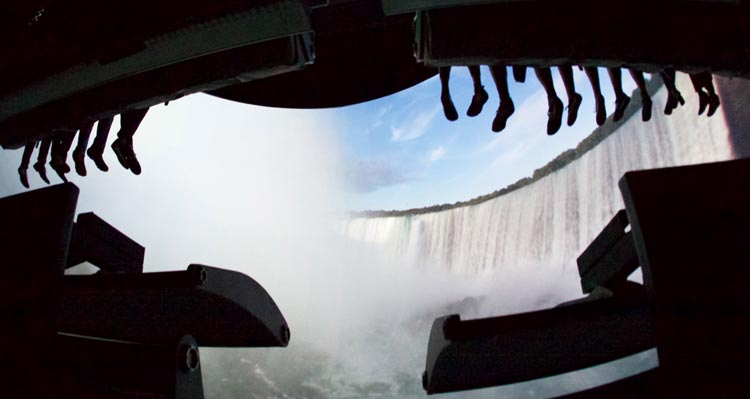 The whole trip, Shalyn says, was really seamless, thanks to the organization of the team behind the contest and the logistical team at the venues.
And it was a day her class won't soon forget.
A school field trip to FlyOver Canada is a truly breathtaking aerial journey! There are educational worksheets to help connect the FlyOver experience with the British Columbia curriculum. Learn more about school group experiences at FlyOver Canada