As FlyOver Canada gets set to celebrate its 5th anniversary, we're taking some time to meet a few of the people who have contributed to the success and continued growth of one of Vancouver's must-see attractions.
As we spoke with team members, a few things became crystal clear—FlyOver Canada is all about people, their authentic abilities and their genuine desire to give their best. And these people believe wholeheartedly in creating an unforgettable experience for guests every day that's all about magic. Meet some of the FlyOver crew: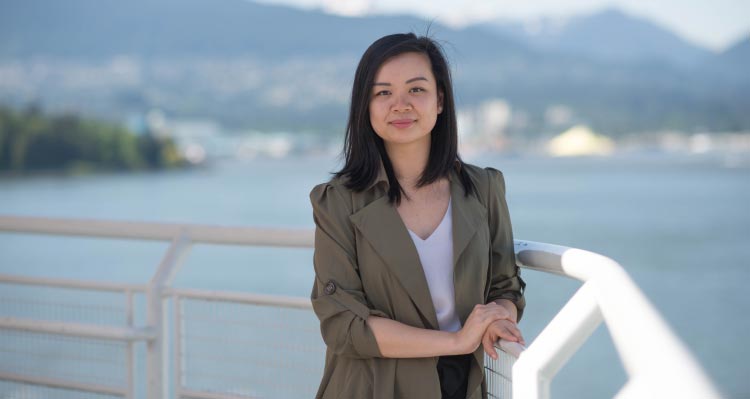 Judy Lin, Sales and Events Coordinator
I love rides and anything that has to do with fun. I started in 2013 as a Brand Ambassador and now I assist with sales, group bookings and special events. People are always growing at FlyOver Canada. My team members have awarded me with the Team Member of the Month three times. The first time, in July 2014, was a big deal for me. I realized then that I'm actually good at this and that I'm valued here. It took my team members pointing out my potential for me to realize what I'm capable of. They have recognized my potential as a leader and I've been able to grow. It's exciting!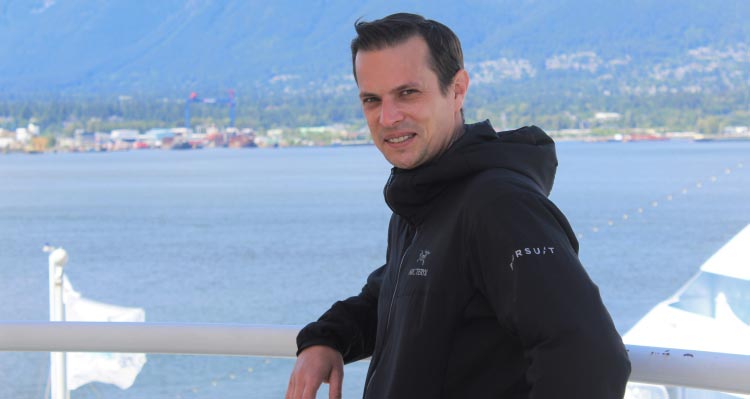 Dylan Hunter, Maintenance iRide Specialist
I've been working at this ride since it opened, when I started in the assembly. Now, I know FlyOver Canada (the ride part) really well! My job is to be meticulous, to maintain and fix things, to solve problems and figure things out. I really like working with machines. I've created a niche of expertise in flight-rides and I really love it. There's always something new to learn, new challenges. Five years later, I've become this guy who knows this ride inside-out.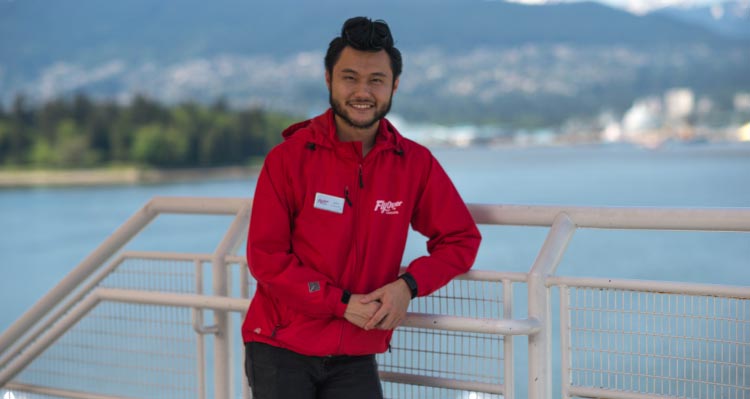 John Tecson, Operator
I started in April of 2014, and I didn't know anything about FlyOver. When I came for the first time, I was just blown away. It was spectacular. My job now is to ensure the ride itself runs smoothly and guests get the most out of it. I used to be a very reserved person. But FlyOver Canada has opened my eyes and made me more open and keen to show my true character. It's a judgement-free zone with so many opportunities for growth. We're such a close-knit family here. FlyOver Canada is all about the people. It's a positive cast of people and that spreads to our guests.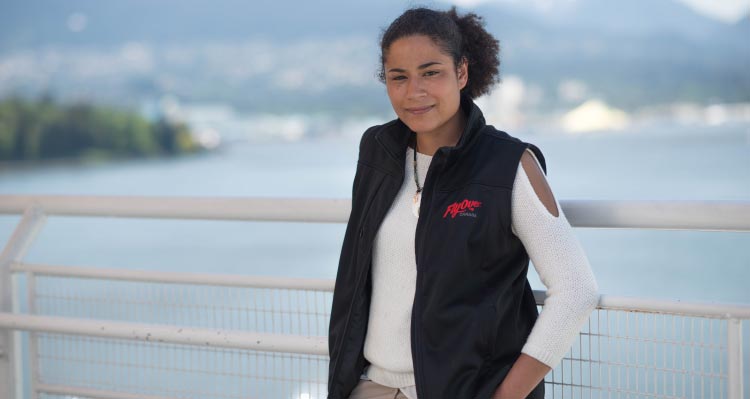 Camille Geary, Facilities Supervisor
I started as a custodian and I fell in love with FlyOver. The people I work with and the guests we see everyday are all happy. It's such a positive, upbeat place and it's a real team effort behind the scenes. For me, it's really been a character-building place, so much more than just a job. FlyOver Canada has taught me I can be myself and be authentic. I have built a career here and my world is so much wider now. And the view here—how can you beat that?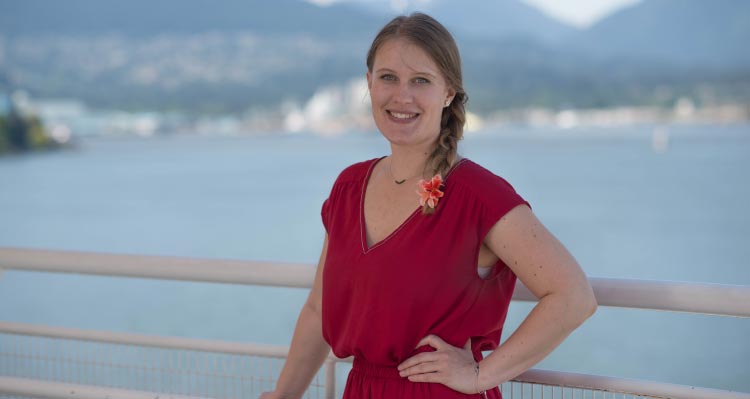 Nadia Wassmer, Sales and Events Manager
I was young when I started in 2013, right out of university, and I've built my entire career here. First I was Brand Ambassador and I've learned so much. Now part of my job is about networking and building relationships but it's also about finding unique ways to meet customer's needs. I feel inspired to bring the magic of flight to the guests—it's an escape from their daily worries. The team grew and I have grown myself which has a lot to do with being given opportunities and taking them. At the end of the day (and there are some long days!), it comes down to the customers feeling the magic of FlyOver.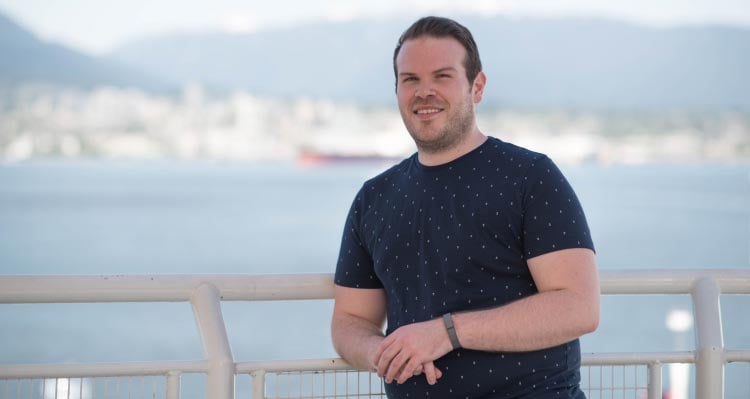 Gavin Walsh, Office Administration Manager
When I first arrived in Vancouver and started here in Guest Services, this place became my community. I started in the front line and opportunities came up quickly. Working here is about the people. We all like to work hard and have fun. I'm good at getting things done and solving problems, and my role has evolved with that. I've learned a lot. My colleagues come from around the world and they all have so much to bring. The ride never gets old and the people on our team embody the magic that is FlyOver Canada.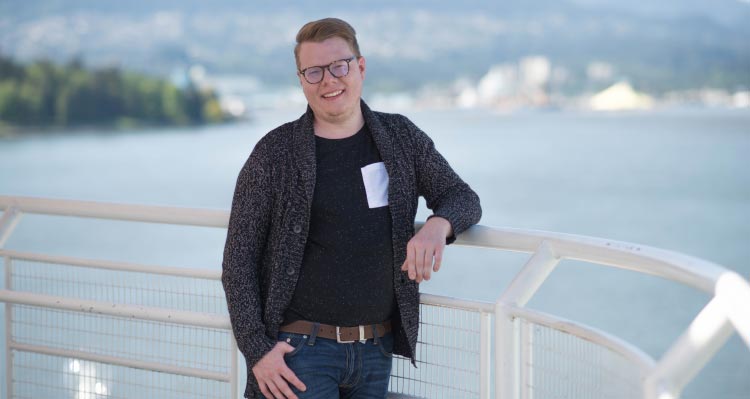 Ryan Duperron, Marketing Coordinator
I started in 2014 as a flight guide at FlyOver Canada. Right away, I fell in love with the company and the attraction, and I've learned the company from the ground up. It's an upbeat place with high-energy people. We're a close-knit team, very much a family. I oversee our social media so every day is an opportunity for me to learn more about our country while representing FlyOver. It's pretty exciting how we've grown, and how now people are talking about us all over the world. I'm looking forward to what's next.
Of course, these are just a few of our longstanding team members who have been part of our journey so far. Others celebrating their five year anniversary along with us include Ashley Chow, Catherine Saavedra, Domingo Vergoossen, Eric Sambell, Lisa Adams, Nica Dragos, Emma Ramirez, Joshua Hoover, Ronaldo Mendoza, Shane Clarey and Viola Bacala.