Longing for tropical, palm-fringed Hawaiian vibes, complete with dazzling beach scenery, lush rainforests and fresh local fare? You don't need to hop on a plane to capture the aloha spirit — you can find it right here in Vancouver.
Satisfy your wanderlust on a self-guided tour with these four Hawaiian-inspired experiences in downtown Vancouver.
Explore Hawaii From Above
Prepare to embark on a breathtaking flightseeing adventure with Hawaii From Above, now showing at FlyOver Canada in Vancouver's Canada Place. Glide across Maui's golden shoreline, swoop over active volcanic craters on the island of Hawaii and float above Kauai's lush and legendary Nāpali Coast. From soft-sand beaches and tranquil turquoise bays to the north shore of Oahu's big surf, you'll experience the best of aloha in downtown Vancouver — no passport required. Swing by the retail store for souvenirs, including a personalized beach photo to commemorate your virtual vacation.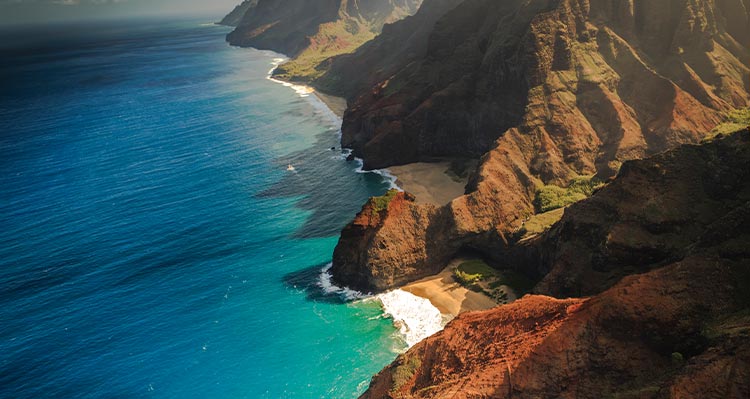 Looking to turn your adventure into a memorable date night? Book the Chop Steakhouse & Bar's "Fly & Dine" experience through OpenTable and receive 25% off your ticket to FlyOver. Plus, receive a complimentary round of prosecco and an appetizer at Chop's Coal Harbour location, just steps away from FlyOver at Canada Place.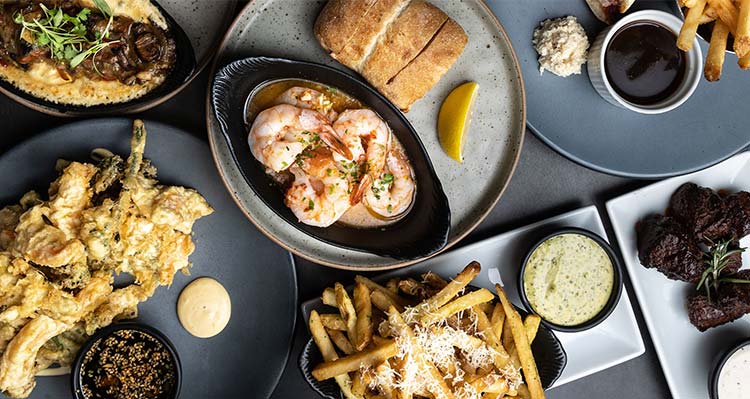 Dig into a Hawaiian poke bowl at Pacific Poke
Fresh and flavourful, poke is a raw fish dish synonymous with the Hawaiian Islands. While tuna tends to be the traditional protein used in these favourite beach-worthy bowls, Vancouver's poke shop creations range from classic ahi, sockeye salmon and shrimp to grilled chicken and tofu. It's a build-your-own-bowl affair, allowing you to customize the base — think to-carb or not-to-carb — veggies, sauces and crunchy extras, like furikake, wasabi crunch and crispy fried onion.
Some fan favourite poke bowls can be found at Pacific Poke's ten Vancouver locations, like the delicious Hawaiian Beef Bowl featuring tasty sliced beef in teriyaki sauce paired with creamy macaroni salad, crunchy kale and juicy pineapple chunks. Every Hawaiian Poke Bowl purchased at Pacific Poke also comes with a FlyOver Canada coupon for 25% off Hawaii From Above single ride tickets. Plus, if you purchase a Hawaii-inspired treat from the Flying Whale Waterfront Cafe at FlyOver, you'll get $3 off your next order at Pacific Poke!
*Promotion available at all Metro Vancouver locations excluding UBC.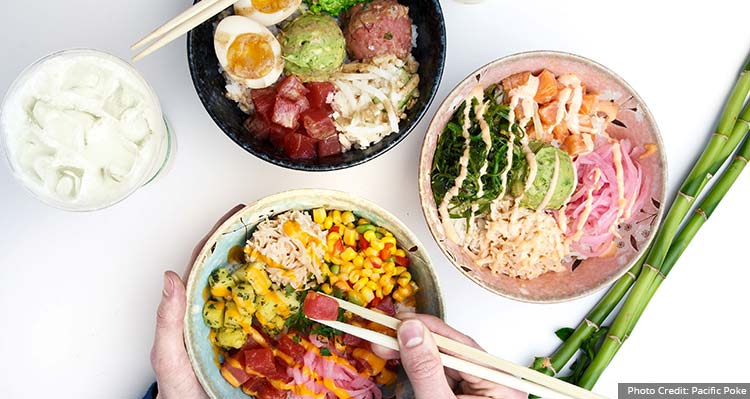 Be transported by scent with Mala the Brand
There's something about a familiar scent that can bring a memory, person or place to mind. It's why FlyOver Canada uses visitors' sense of smell to help transport them to the islands in Hawaii From Above. It's also why we've partnered with Mala the Brand on some limited edition coconut-soy, hand-poured scented candles made right here in Vancouver.
Visit our retail space at FlyOver Canada after your Hawaii experience to sample two incredible scents: "Sundays" and "Peaches & Cream." You can save on your purchase by booking your FlyOver journey online to receive 15% off candles — just use your confirmation email to redeem.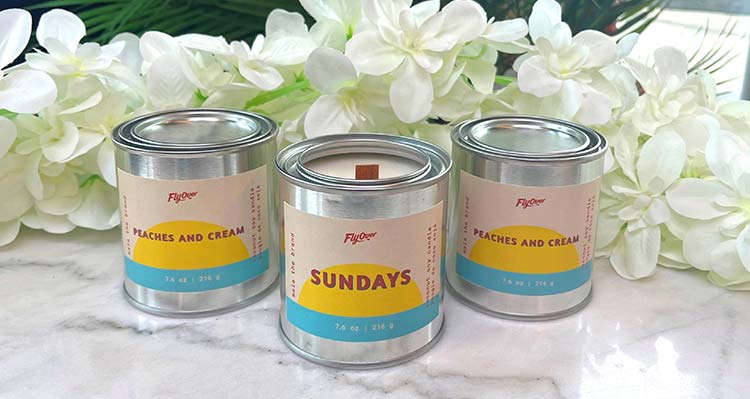 Make a tropical escape at Bloedel Conservatory
Step into the glass-domed Bloedel Conservatory — a vibrant, tropical paradise in Queen Elizabeth Park. The lush gardens offer a sensory escape, bursting with exotic blooms of every hue, and colourful free-flying macaws, African parrots, finches and pheasants. Wander through the tropical and subtropical rainforest habitats, which are bursting with flowers and trees typically found in Hawaii including Plumeria rubra — a flower commonly used in leis — orchids and lilies, as well as banyan, fig and palm trees. Embrace the sights and sounds of the tropics — and feel the warm vibes of Hawaii's aloha spirit.
Ready to take off on a Hawaiian staycation, in the heart of downtown Vancouver? Begin by booking your ultimate flying ride ticket for Hawaii From Above at FlyOver Canada.